November 2006, was an unusually quiet month for the blog. All the hype and anticipation associated with IE7 and Firefox 2 were over. However, Firefox and Thunderbird 1.5.0.8 were released. I added a couple minor tweaks for Firefox 2 which are not in the tweaks guide. Plus, a vulnerability in the Firefox Password Manager was exposed affecting 1.5 and 2.0 builds. All this plus some noteworthy Firefox/Mozilla news.
Memory usage has been a hot topic issue with both Firefox 1.5 as well as Firefox 2. I found a couple methods to view your Firefox cache both disk and memory caches. You can either use Firefox's built-in viewer or the extension which presents the same information in a GUI display plus displays the contents of the cached items.
Another "tweak" I found allowed user to prevent Firefox from automatically resizing large images. Oddly enough this use to be a user settable option in the old Firefox 1.0.X builds, but for some odd reason they took aways this option starting in the 1.5.0.X builds. No word yet if it will come back in a later 2.0.0.X release or in 3.0.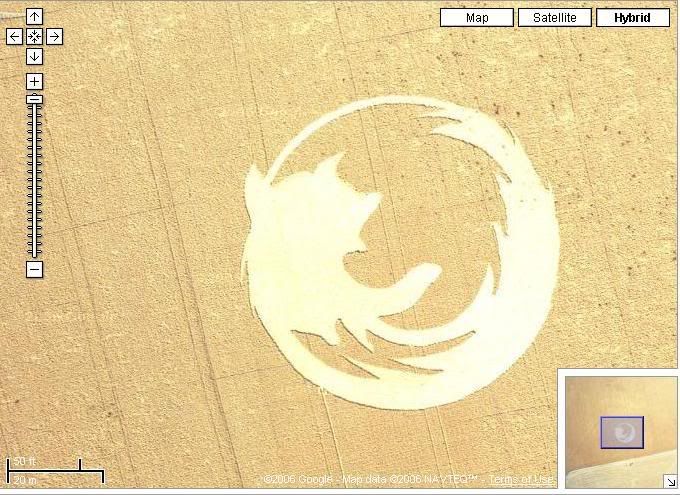 Google Maps has added the 'Firefox Circle'. The crop circle was created by a group students from Oregon State University Linux Group in an oat field near amity Oregon.
Wrapping up is a YouTube video by PcPitStop demonstrating a (notebook) system that they created to purposely instigate a battery explosion.