September 2006, was a big month for The Firefox Extension Guru's Blog. We moved to our new home on WordPress, Microsoft released (more like leaked) the prices for Windows Vista/Office 2007 plus they try to compromisers on the Windows Vista Start-up sound. Mozilla hired a former Microsoft executive and releases Firefox 1.5.0.7, Thunderbird 1.5.0.7 as well as more updates to Firefox 2 Beta 2 and finally RC1. In September I tried out Yahoo Mail Beta again and found a cool extension for the regular Yahoo Mail. All this plus some unusual non-Mozilla related posts.
I have always been an avid user of the Yahoo! web portal for e-mail, news, TV, movies, etc. However, Yahoo has been moving towards using Flash content on their services and also overloading the pages with ads. While Flash does allow for many new options it can sometimes slow Firefox to a crawl or worse yet crash Firefox. A family member sent me a link to MyWay, a highly customizable web portal which offers the same services and more as Yahoo. Even better these services are ad free. They even offer a free @myway.com e-mail, but I've had issues with their e-mail.

While I had some issues with MyWay e-mail, they were nothing compared to those I experienced when I switch to Yahoo Mail Beta when it was released to all. The Beta version is Flash based and is to offer a similar layout as you would find with an e-mail client (Outlook, Thunderbird, etc.). The main selling point was the ability to preview your messages in the Inbox without having to go into each message. Being it was Flashed based the site took some time to load but wasn't so bad once it did load. However if left open for a period of time would cause Firefox to start leaking memory big time.
While I was searching for a different extensions, I came across the AJAX Yahoo! Mail Extension, which allows regular Yahoo Mail users to preview the message in your Inbox or other folders via AJAX technology.

Window Snyder
Microsoft made it into my blog quite a bit during the month of September:

If you still have any money left after upgrading to Vista & Office 2007 you could also purchase the Microsoft Entertainment Wireless Desktop 8000.
In Microsoft personnel news, former Microsoft security strategist, Window Snyder joined Mozilla and Brian Valentine, senior VP of Windows development joined Amazon.com.
Presentations never go as planned, especially when your equipment doesn't work as planned. This happens to everyone, including Microsoft.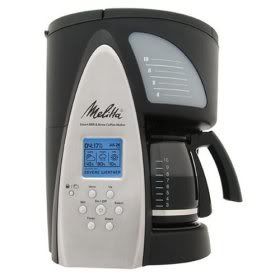 Melitta ME1MSB Smart Mill & Brew 10-Cup Programmable Coffeemaker
How about a cup of coffee and your weather? With the Melitta ME1MSB Smart Mill & Brew 10-Cup Programmable Coffeemaker, not only do you get a great tasting cup coffee, but also region specific weather info thanks to MSN Direct via an FM signal. But one has to wonder what else could Microsoft do with the FM signal?
Microsoft already has had enough legal troubles with Windows Vista, especially in the EU. While this has been highly publicized there were some other lesser known lawsuits pending as well.
Last but not least, the Windows Vista start-up sound. In late September, Microsoft compromised in build version 5728 by adding a new option in the Sound Control Panel. There is a check box that says "Play Windows Startup Sound"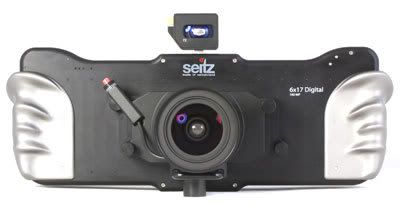 160 Megapixel Seitz 6×17 Digital Camera
While most electronics products have become smaller and lighter over the past few years, a couple have gone the opposite direction. Take for example the Seitz Digital Camera with these impressive dimensions – Camera Body: 19.5″ w x 6.9″ h x 3.75″ d @ 6.2 lbs. The there is Dell's M2010 'Mobile' Computer, a mammoth sized laptop weighing in at 18 pounds with its 20.1 inch display!

Dell's M2010 'Mobile' Computer on the subway

On the last Tuesday in September, Mozilla released Firefox 2 RC1 as scheduled (sort of). This was the first "test" release and also contained a minor update to the new default Firefox 2 theme.
In other Mozilla news, the newer products were suppose to be equipped with Airbag, a new and improved crash reporting application to replace the similar but rather out-dated 'Talkback' feature. Not sure what happened to this, it was not in Firefox 2, nor in the upcoming Thunderbird 2 and for that matter I still see references to Talkback on mozillaZine when testers crash Minefield.

Finally, The Arizona Cardinals and their new University of Phoenix Stadium. The first sponsorship offer was from Las Vegas based Pink Taco, but the stadium owners took it more as a joke than an offer. Doesn't matter what you called the stadium, it didn't do any good for the Cardinals this year. After all the hype and the 'promises' the team made that they would do better in their own (use to play at ASU's Sun Devil Stadium) stadium, they ended their season on New Year's Eve with a lousy (but traditional) 5-11 record. This was the second year in a row they ended with a 5-11 record and third losing season (0-3) for their head coach Dennis Green. Green was fired yesterday, wish the same could be said for the team. In lighter news, the stadium host tonight's Fiesta Bowl game.
But wait, I'm not done yet! How could we forget the contest to name Mozilla Japan's New Mascot?