There has been one feature lacking in Firefox for some time now, the ability to 'run' or 'open' a downloaded file. The main difference is this file is downloaded to a temporary folder (where it will eventually be deleted) and immediately ran. Firefox allows you to download the file (to your default downloads folder or the folder of your choice) then you have the option to open/run the file. The OpenDownload add-on gives you the functionality like you would fine in Internet Explorer. Depending on what type of file you are downloading you will be presented with one of two download windows: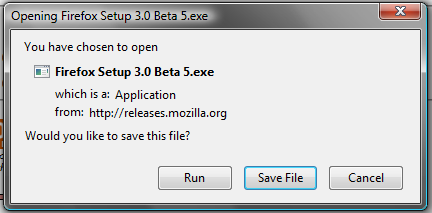 Downloading the Firefox 3.0 Beta 5 Application (.exe file).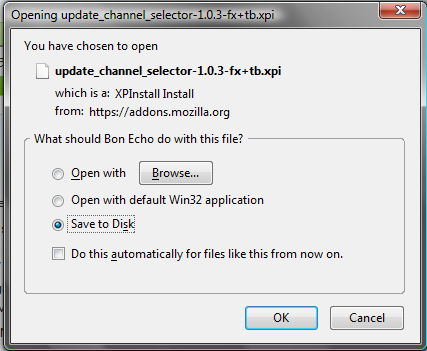 Downloading the Update Channel Selector add-on for Thunderbird (.xpi file).
OpenDownload is about 16 KB and can be download here.
Tip Source: CyberNet News