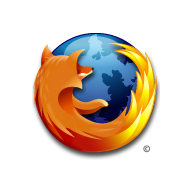 Yep, you read that right the final milestone (before the main release) for Firefox 2 has arrived! I am a little surprised this came out today as the Developers Calendar had said on Tuesday. But I had a feeling it would today just based on the prior release patterns.
You can download via the Mozilla FTP or go over to CyberNet News and use Ryan's 'download widget' to ensure you get the right version. While you are there check out the link for the Firefox Launch Party to see if there is going to be one in your area (or you can always organize one if there isn't).
The official download page and release notes should be updated by this time as this is usually done around 5:00 PM PDT.