Last week I reported in my IE7: October 18th? entry via CyberNet News, one Microsoft Blogger had said IE7 was to come out on October 18th. Well, thanks to an alert reader at Go Firefox!, I have learned, the blogger has removed all references to the October 18th release date. However, I did notice this particular item still remained in the article:
"Microsoft recommends that enterprises are prepared for automatic delivery by November 1st"
So it sounds like the delivery via automatic updates is still on for the first part of November. But what about releasing to the Microsoft website for those users who can't wait to download and install IE7? Did Microsoft get cold feet? Are there some potential issues (such as with Vista, the EU and anti-trust) that Microsoft is trying to workout and keep quite? Are they going to wait and see what Mozilla does in the coming week? Do they want to make sure IE7 is the 'new kid' on the browser block and release it after Firefox 2?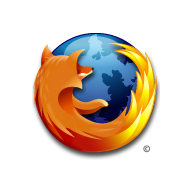 Speaking of Firefox 2, the next milestone, Release Candidate 3 is still set for tomorrow (10/17/06). This is as close as we are going to get the final release of Firefox 2. In fact if all goes well with this release, it will become the final release. Still haven't seen an exact date pinned down for the final release but I am guessing somewhere around October 24th to as late as November 1st. I am still going by the fact that there are no more 'Bon Echo Status Meetings' scheduled on the Mozilla Developers Calendar after October 24th.
These next couple weeks should really be interesting as we wait to see what Microsoft and Mozilla are going to do.