Okay,  I'm back in Ubuntu now!  It turned out be as simple as disabling APIC in the BIOS.  I downloaded and unpacked (instead of installing) Firefox 3.0a5pre (Fx 3 nightly build).  Below are a couple of screen shots (click for full-size in new tab):

Firefox 3.0a5pre in Ubuntu (Mozilla/5.0 (X11; U; Linux i686; en-US; rv:1.9a5pre) Gecko/20070519 Minefield/3.0a5pre)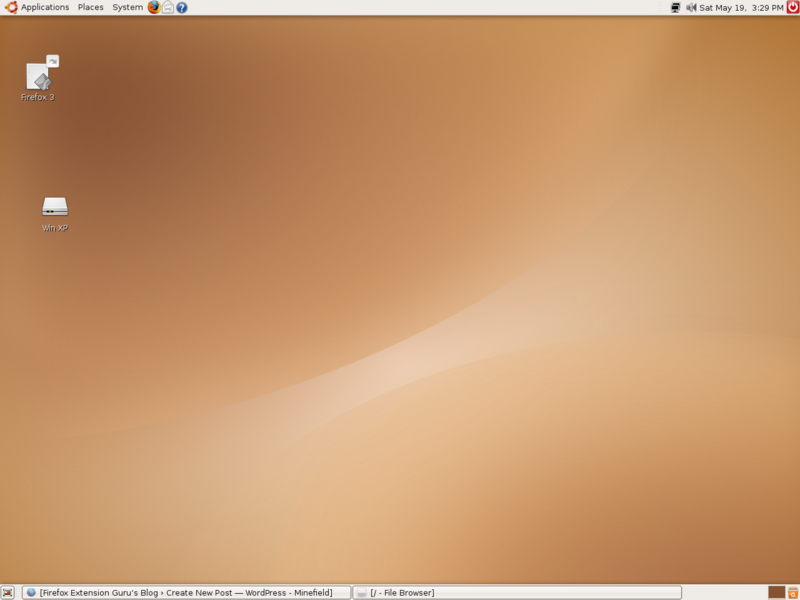 My Ubuntu Desktop. I am still using the default background.  Unlike Windows when your first install and run Ubuntu, your desktop is completely blank.  The only two items I have on there right now is the link to Fx 3.0a5pre as well as my WinXP Drive. Still trying to get it to read/access my 'data' drive so I can access all my music and some of the OpenOffice documents I have as well.  More screenshots to come in the future, meanwhile I am working on getting Fx 3.0apre setup to my liking.