April 2007, included some big announcements from and involving Google.
Google TiSP – Need an internet connection but fed up with the prices charged by the cable and telephone companies? Perhaps you are stuck paying for a satellite service with speeds only slightly faster than dial-up at three times the price. If you have a toilet that is connected to a sewer system, Google's free TiSP Broadband internet service is for you.
GMail Paper (beta) – With all the news going around about people's GMail suddenly vanishing or discovering their accounts have been locked because they violated some obscure part of GMail's TOS, this service has you covered. GMail allows you to get a physical paper copy of your e-mails sent to you in about 2-4 business days.
Microsoft Accusing Google of Antitrust! – In what could only be described as highly ironic, Microsoft who is no stranger to antitrust suits themselves, claimed that Google's acquisition of online advertiser DoubleClick was an antitrust violation. Microsquish claimed this would "hurt competition in the fast-growing market for advertising on the Web and raise questions about how much personal information would be collected by Google." However there was more to this story as Microsoft as well as AT&T were in the market to acquire DoubleClick too.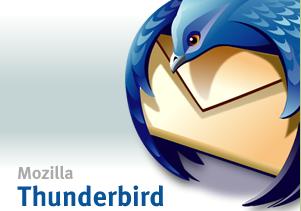 Big releases during the month of April included:
Thunderbird 2 – The much anticipated next generation of Mozilla's E-mail Client was finally released. TBird 2 offers users a newly designed visual refresh and host of other new features including message tagging and interactive new mail notifier.
Firefox 3 Alpha 4 – This release still did not have Places reintegrated into, but it did however include the new crash reporting tool, Breakpad on the Mac OS X build.
An Updated Firefox 3 Roadmap – The new Roadmap projected Firefox Beta 3 would be released in September. This Roadmap was almost mirroring that of Firefox 2.
With this Firefox BBC News Article and the false assumption we would be seeing Firefox 3 by the fall, I had added a Firefox 4 tag. Last check, there were only two posts which have been assigned this tag; the above mentioned BBC News article and the announcement of the Firefox 4 tag. Obviously there wasn't much Firefox 4 news since Firefox 3 hasn't even been completed yet.
We even had a couple Red Pandas (Firefox) posts in April. The folks at Mozilla Links found a couple online merchants that still sell plush Red Pandas. These had been discontinued from the Mozilla Store. Also, 3-month old twin red pandas made their public debut at Sydney's Taronga Zoo. They were part of a breeding program that aims to ensure the survival of the endangered species.
Finally, what would be the first of many Windows Vista related posts, is this easy to follow video How to Install Windows Vista.