June was quite the month for releases: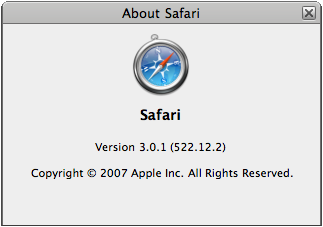 Whilst on the subject of Safari, I did take it for a 'Test Drive'. It handled better than I thought it would but still had some issues as expected with a 'Beta' release. Of course this was right before it became apparent that Safari & Minefield Don't Mix.
Gran Paradiso (Firefox 3) Items:
And now this about Microsoft:
Only one add-on, Toolbar Buttons was reviewed in June. Finally, ever wonder 'What Your Computer Does At Night?' you might be surprised!