April 2008
April brought several add-on reviews:
Three new Get a Mac ads were released in April. PC seems to be under a bit of stress especially about Microsoft Office on Mac. He then tries to relax with some Yoga, but that did not work out very well. Finally in a therapy session with Mac, PC has a breakthrough but even that doesn't help.


The Microsoft/Yahoo drama continues into April. Yahoo is talking about partnering itself with Time Warner or Google or another company other than Microsoft. April 26th was the deadline Microsoft had set before they would go directly to Yahoo's shareholders. So was it Deal or No Deal? Rumor Has It Microsoft was meeting with Yahoo shareholders on April 30th.

More from Microsoft. The Microsoft Surface computer aka 'Big-Ass Table' is no longer vaporware. In mid April, select Atlanta, San Antonio, San Fransisco and New York City AT&T wireless stores started using the tables.

Having already been extend from January 31st, Microsoft reminded us Win XP would be going away on June 30th. Windows XP will no longer come pre-installed on most new PC's. There is however an exception, "ultra-low cost" machines. Speaking of Windows, Microsoft released a very bizarre 'Marketing Video' featuring Microsoft's chief operating officer Kevin Turner for Vista SP1.
Mozilla finally released Firefox 3 Beta 5, this was finally the last beta release for Firefox 3. Also later in the month, Firefox 2.0.0.14 was released, fixing some crash related issues with the JavaScript garbage collector. Also in April was news of a  minor AMO update coming with AMO 3.2.1.
In late April I received and alarming comment regarding the newest version of Foxit (PDF) Reader. It appeared Foxit had gone the way of Fast Stone and so many other once freeware programs, to a paid only version. Turns out Foxit Reader is still Free, just takes some hunting to find the free version on their site.
A quick update on OpenOffice.org Docs in FX, in regards to getting Firefox to open Microsoft Word documents via OpenOffice.
Yet another browser enters the market. The AT&T Pogo Browser, was in a limited private beta which you could sign up to try out. That was provided your machine could handle the requirements: 1.6GHz processor, 2GB of RAM, and a video card with at least 256MB of VRAM. But even a machine running running dual-processor, dual-core AMD Opteron 2210 with 1.80GHz CPUs, 2GB of RAM, and a NVIDIA Quadro FX 560 video card with 128MB of VRAM running Windows XP couldn't handle the massive 3D interface for navigating through the browser's history as well as bookmarks. It is a Mozilla based browser, with a lot of bling.
May 2008

The Microsoft/Yahoo soap opera continues into May. The 'deadline' of April 26th came and went without much news. It seemed Microsoft & Yahoo were talking. Meanwhile on the Seattle PI, was a poll: What should Microsoft do with its Yahoo bid? On a Saturday afternoon came the possible news that there was NO DEAL? The following Monday both companies saw the not so pretty aftermath of that weekend's announcement. Later that day, both Microsoft's Ballmer and Yahoo's Yang are pointing fingers at each other, blaming the other for the failed merger. Todd Bishop put together a time line of the Microsoft/Yahoo 'soap opera' from the hostile take over bid in January to the announcement.
Three new Get a Mac ads this month:

Lots and lots of Mozilla News in May:
In May I finally moved forward and started using Firefox 3.0b5 as my 'Default Browser'. This would later lead to some trouble and some interesting Adventures in Safe Mode. A couple weeks later I pointed out the reason why you need to be careful and use separate profiles when trying to work with multiple versions of Firefox. It had started simple enough with checking on Animated GIF's.

With Firefox 3 nearing release came lots of tweaks for working with and/or removing some of the new features: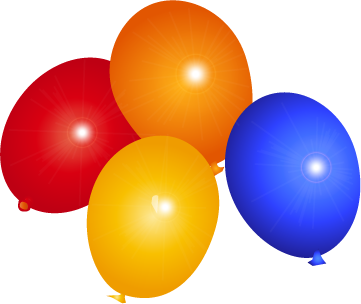 Finally, at the beginning of May was the 2nd anniversary of  the Firefox Extension Guru's Blog.
June 2008
As we rolled in June, news on the final release of Firefox 3 was nearing. Firefox 3.0RC2 was released, so we thought we would be seeing the final release coming very soon. But then less than a week after the  RC2 came news Firefox 3 RC3 was coming. Great this is getting as bad as the beta builds. Thankfully Firefox 3 RC3 was released within a day following the announcement. Finally, the big day came on June 17th with the release of Firefox 3.0! Mozilla attempted to set a world record for the most downloads within a 24-hour period with Firefox 3. Let the celebrations begin! Cake anyone (compliments of the IE Team)?
Hold the celebration! This just in, a Firefox 3 Vulnerability has been found and only 5 hours after release! Turns out it also affected Firefox 2 as well. In other Firefox 3 news, Much to the disappointment of scores of Firefox users, Google announced No Google Browser Sync For Fx 3.
Even more tips for Firefox 3 (and some for Firefox 2).
With Firefox 3 release, one has to wonder, "What's Next For Firefox?" Firefox 3.1, code name Shiretoko after the park in Japan.


Finally, The End of the whole Microsoft/Yahoo ordeal, soap opera, drama, whatever you want to call it. But, is this really the end?

Thanks to a tip, I took a look at the 100 Essential Firefox Add-Ons for Librarians. More add-ons news in June, after a bit of a deployment delay, AMO 3.4.3/3.4.4 with a new advanced search feature was released. Speaking of new features, a new blog feature I added in June was the weekly Release Recaps. A single post every Saturday (was originally Sunday) summarizing the releases of Firefox, Thunderbird and AMO for that week and the following week.

---