Earlier, this week it was mentioned during the Mozilla Project Weekly Meeting, there was a Major Update planed to take users from the current Firefox 3.0.13 to Firefox 3.5.2. However, at that time it has not determined when this Major Update was going to be rolled out. It has been announced the Major Update has/is been/being rolled out now. Firefox 3.0 users at some point will be presented with the update offer. You can also get the update ofr' by selecting Check for Updates from the Help menu.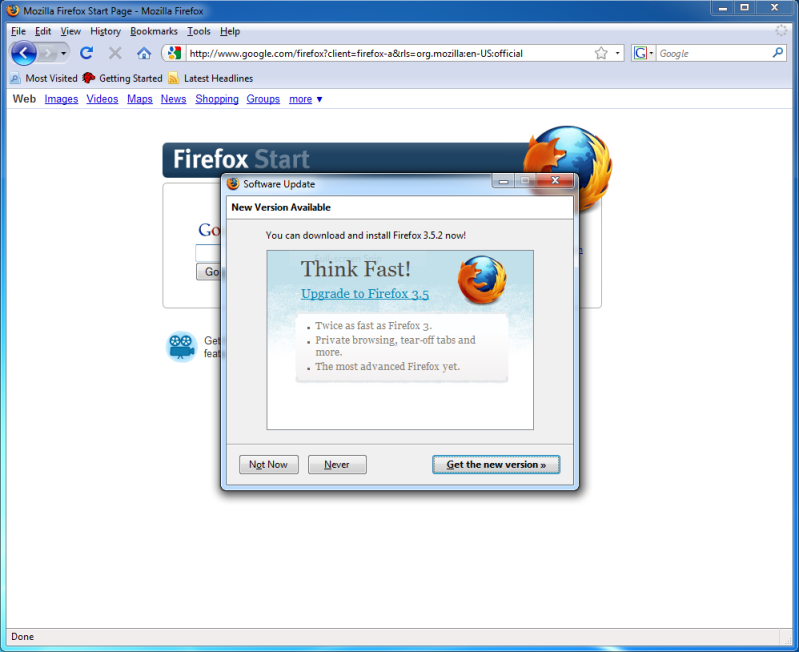 The choices are fairy similar to those presented in the previous Major Updates:


select Later if you don't want to decide now; Firefox will ask again in 24 hours
select Never if you don't want to accept this upgrade offer; we might send you another offer again in the future, but it won't be for several weeks or months
select Get the new version to continue on with the upgrade process!
Source: Mozilla Developers News