Again here are some extra photos which were taken while in Tempe last weekend.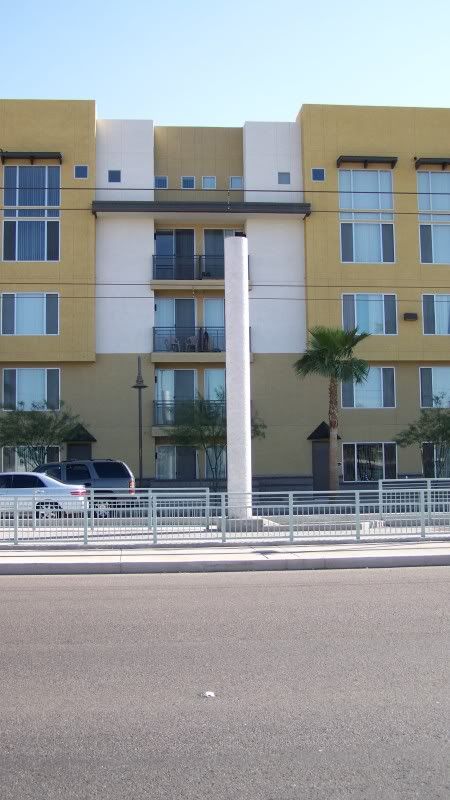 I have no idea what this is suppose to be. I think it is suppose to a piece of art as they have art at most of the light-rail stations. I swear it looks like a giant scratching post. This is at the McClintock and Apache station.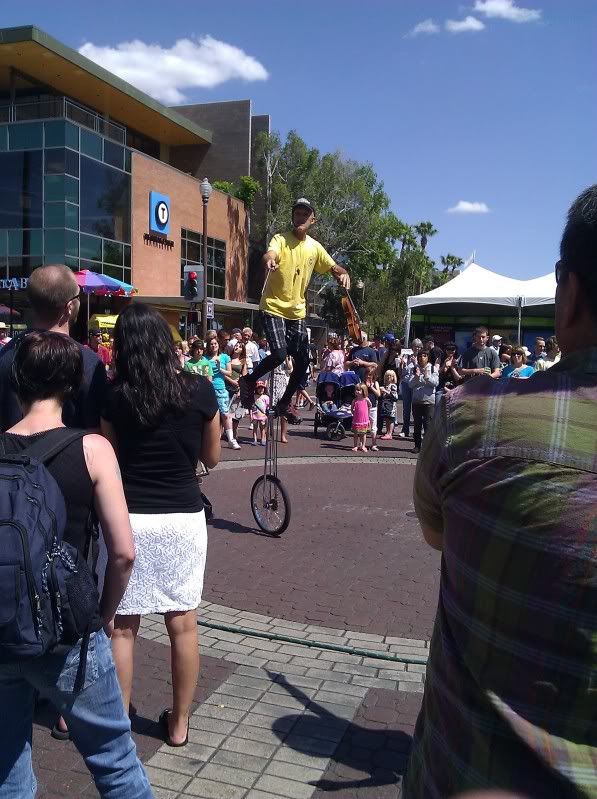 Street Entertainer, Magician Shawn Greer. Riding a unicycle while playing the fiddle at The Tempe Festival of the Arts.
Historic Hayden Flour Mill located on Mill Avenue between First Street/Rio Salado and Third Street.