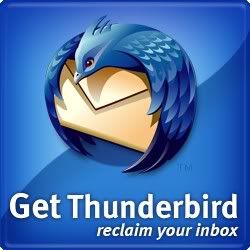 Mozilla Messaging has released Thunderbird 7.0 to all users on September 27th, 2011. New stuff in Thunderbird 7.0 include:
Thunderbird is based on the new Mozilla Gecko 7 engine
Several user interface fixes and improvements
Several fixes to attachment handling
Ability to print a summary of selected email messages
Platform improvements to Address Book
Fixed several security issues
Numerous platform fixes that improve speed, performance and stability
Thunderbird 6.0.x users can update via Help > About Thunderbird or can download Thunderbird 7.0 here. The next major release will be in another six-weeks on November 8, 2011 with Thunderbird 8.0 which will be pushed out to the Beta channel later this week.