This September Microsoft Corporation 245,12 -5,08 -2,03% Microsoft released the first major annual update for Windows 11 with the 22H2 build. Coming in October, will be a release of 'additional set of experiences'. These 'experiences' include:
The tabbed File Explorer interface
An updated Photos application
"Suggested Actions" in the Windows Shell
An overflow menu for the Taskbar
An improved Nearby Share
The tabbed File Explorer interface is essentially File Explorer's version of Sets, the tabbed window interface that Microsoft tested out several years ago. In testing, the tabbed interface proved handy for moving and copying files, and we'd expect the same once the feature formally goes live. The difference between Sets and the tabbed File Explorer interface is Sets allowed for multiple applications to be clustered together via tabs. Here, it's just File Explorer.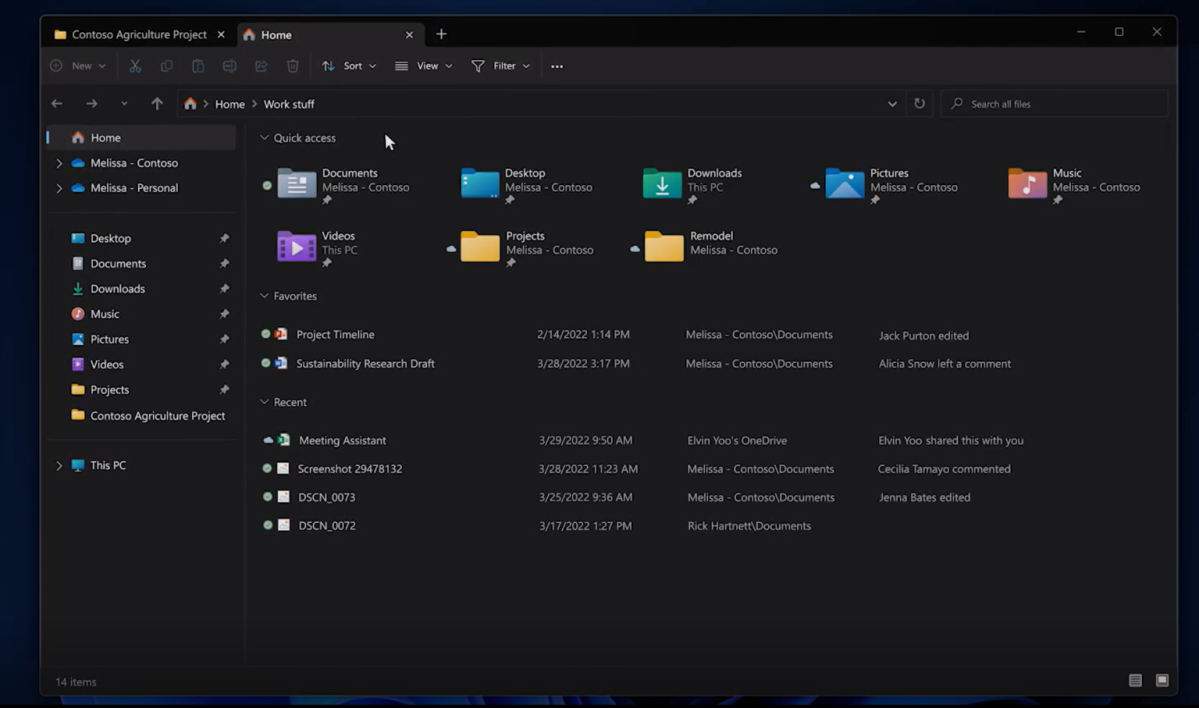 The release pattern of these additonal set of features are part of the new controlled Feature Rollout (CFR). CFR is going to be used for smaller changes that aren't delivered as part of a yearly feature update or via a Microsoft Store update. This means not all users are going to get the new Tabbed File Explore or any of the other experiences in October 2022. These should be rolled out to all users with the November 20022 updates. This is a good thing as lessens the number of impacted users should something go wrong with this update. So far with Windows 11 22H2, we've seen NVIDIA Corporation 166,10 -2,66 -1,58% NVIDIA GeForce users suffer from performance issues and Intel Corporation 28,60 -0,57 -1,95% Intel Smart Sound Technology (SST) users with older firmware drivers are being blocked from being offered the Windows 11 22H2 update as an issue can cause a BSOD. However, since these additional set of experiences seem to be feature updates the chances of there being major issues are slim (though anything is possible with Microsoft).
via PC World