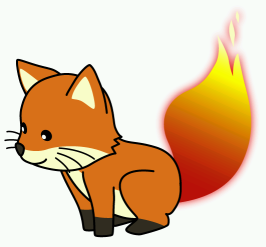 Last month I wrote about the contest to name Mozilla Japan's new mascot (as seen on the left). The contest has ended and the official name is Foxkeh. I still have to wonder what the other mascot entries were like if Mozilla Japan choose this one out of some 600. Yes it is a "Fire Fox" but still.
I have collected some various comments about Foxkeh:
I am glad Mozilla in the US is going to stick with the traditional Firefox logo.