On Wednesday, November 1st, IE6 users may begin to get force-fed IE7 via Windows Updates. If you don't want to be force-fed IE7 here a few things you can do:
Don't install SP2 for Windows XP
Remove or don't install WGA
Select the options to review before installing Windows Updates
Follow the steps in my How to Block IE7 Auto-Update post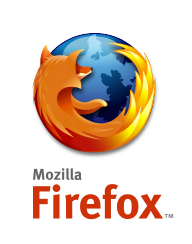 Also on Wednesday, Firefox 1.5.0.8 is tentatively scheduled for release While this build will be mostly bug and regressions fixes, it is going to implement the minor/major upgrade feature. If you are waiting on installing Firefox 2 until the 'dust settles' then upgrade to this version. By upgrading to Firefox 1.5.0.8 you will be notified or auto-upgraded (major) to Firefox 2 when Mozilla activates this feature (sometime after the Firefox 2.0.0.1 build is released).
If you chose to decline the upgrade to Firefox 2 you will not be prompted to upgrade to Firefox 2 again. Note: You can always upgrade on your own by downloading Firefox 2 and installing it yourself. Once you decline the Firefox 2 (major) upgrade, you will instead be notified or auto-updated (if enabled) to the next (minor) upgrade for that build (if there is one it would be Firefox 1.5.0.9).
Tip: If you want control (prompted vs auto-updated) over Firefox updates follow these directions:
From

Tools

Menu, select '

Options…

'
Click the

Advanced

tab
Click the

Update

tab below
Look for '

When updates to Firefox are found:

' and be sure the button for '

Ask me what I want to do

' is clicked