August, was a quiet month on the blog with a variety of Something Different Posts:
415 Unsupported Media Type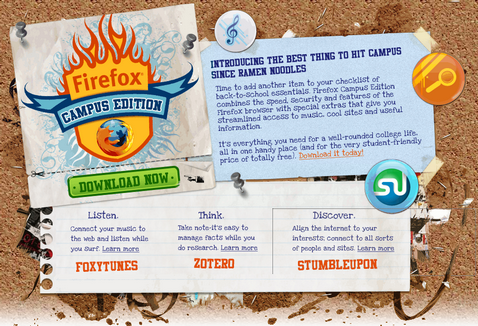 Thunderbird 2.0.0.6 and Firefox 3.0a7 were released along with the Firefox Campus Edition. This special build of Firefox 2.0.0.6 targeted towards college students came pre-loaded with the FoxyTunes, Zotero and StumbleUpon add-ons. While on the subject of releases, a quick look back at Fx 2 schedule gave us clues that we were not going to see Firefox 3 released this year.

The Guru did a review of the FoxSaver extension along with a quick update on the ThunderBrowser Thunderbird extension. A couple tweaks, one which allows you to Speed Up OpenOffice Launch and the other to Change Default Text Editor in Fx for when viewing source of a web page. Finally a brief look at Epiphany, a Gecko based browser for the GNOME desktop.