February 2007 sure had a lot happening for such a short month. Add-ons and Google were some of the bigger topic during the month of February.
Spread Firefox introduced their Add-ons Promotion Contest. I added four new reviews of my favorite add-ons for the promotion:

These add-ons were also reviewed during the month of February but were not submitted for the promotion:

Firefox Extension Backup Extension (FEBE) – a powerful all-around (entire profile, not just extensions) Firefox backup tool. Would late be renamed as Firefox Environment Backup Extension
Tab Groups – a wonderful extension which allows you to sort/divide your tabs into groups/categories
Mr. Tech's Link Wrapper – another add-on that needs to be a standard feature of Firefox. Wraps a long link without truncating or breaking the link

addons.mozilla.org (AMO) Overhaul – this turned into a multi-part posting on the major changes to the Mozilla Add-ons site, including a new-and-improved approval process, the introduction of the 'sandbox' as well a redesign of the entire site. The implementation would turn out to be a much longer and complicated than they had expected due to various server side (load balancing) issues. When it was all said and done though, it provided a much more streamlined approval/release process. New extensions were given more scrutiny to ensure usability and security while new versions of trusted add-ons were released out the public sooner. Of course, you can never please everyone. There were some extension developers who opted to no longer go through AMO and would just place the extensions on their own sites.
Lots of browser news: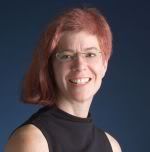 A draft version of the Mozilla Manifesto was released by Chief Lizard Wrangler (CEO) of Mozilla Corp, Mitchell Baker. The Mozilla Manifesto is a declaration of principles and ways the Mozilla project as a whole follows and the goals it pursues.
Some readers are under the false impression this blog is just about Firefox. A wide range of topics are covered in this blog including TV Commercials. February included Blockbuster Super Bowl Commercial as well as the first of many Get a Mac commercials to be posted on the blog. The Get a Mac: Cancel or Allow? points out the 'sad realization' of Vista's User Account Control (UAC) security annoyance feature. Speaking of Vista, did you know Microsoft plans to have XP Supported Longer Than Vista? While on the topic of non-Firefox topics, the blog covered a couple big items in regards to Google:
Can Google Hear Me? is an amazing story of

Aaron Stanton, a

man with a big idea he wants to present to Google. The image to the right then represented all the e-mail Aaron had received in response to his quest. Today it is a small sampling of the total number of e-mails he has received (and is still getting).
In mid February Gmail open to all. Ironically, nearly a year later I still have not signed up for a Gmail account. I am quite content with my e-mail account provided with my domain as well as my Windows Live Hotmail.
I conducted a little experiment Tabs or Windows? to see which method of browsing used more memory.