Thunderbird 5 will introduced the new integrated (into a tab) add-ons manager (like that of Firefox 4) and sorta hide the Find Updates feature. In prior versions of Thunderbird there was a Find Updates button at the bottom right of the add-ons manager window.
Add-ons manager window from Thunderbird 3.1 with Find Updates button at the bottom right.
In Thunderbird 5.0 (as well 6.0 and 7.0) this feature has been moved. On the upper right of the Add-ons Manager window (just to the left of the search box) is a gear icon which is also a drop-down menu. From there select the first option Check for updates. Note: If you want to check for updates for particular add-on, right-click on the add-on in the list and select Find Updates.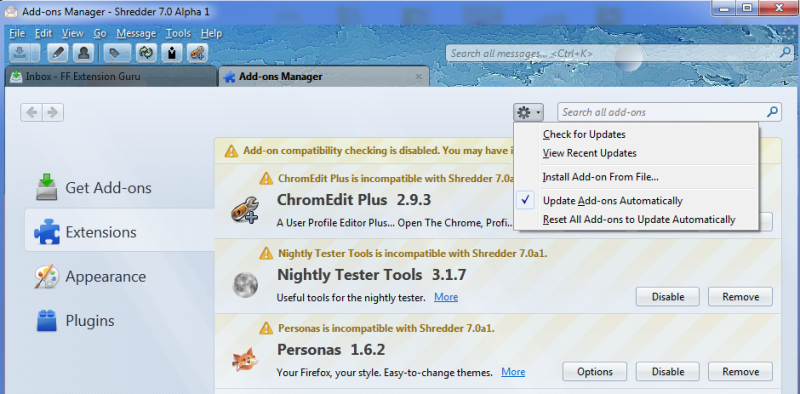 Find Updates in now Check For Updates and is in the 'Gear' menu