A while back Mozilla introduced their Plugin Check site, which allowed users to check to see if the plugins they had installed within Firefox were the most current. This site also have the users the ability to easily get the updated versions of any plugins which were out-dated. The problem with this is a lot of Firefox users do not know about this tool as it is not currently an integrated part of Firefox.
That is going to change with Firefox 6. A link for Plugin Check will be added in as a part of the add-ons manager within the plugins section. See Bug 656269 for more information. This new feature landed in time for the release of the Aurora build (Firefox 6.0a2).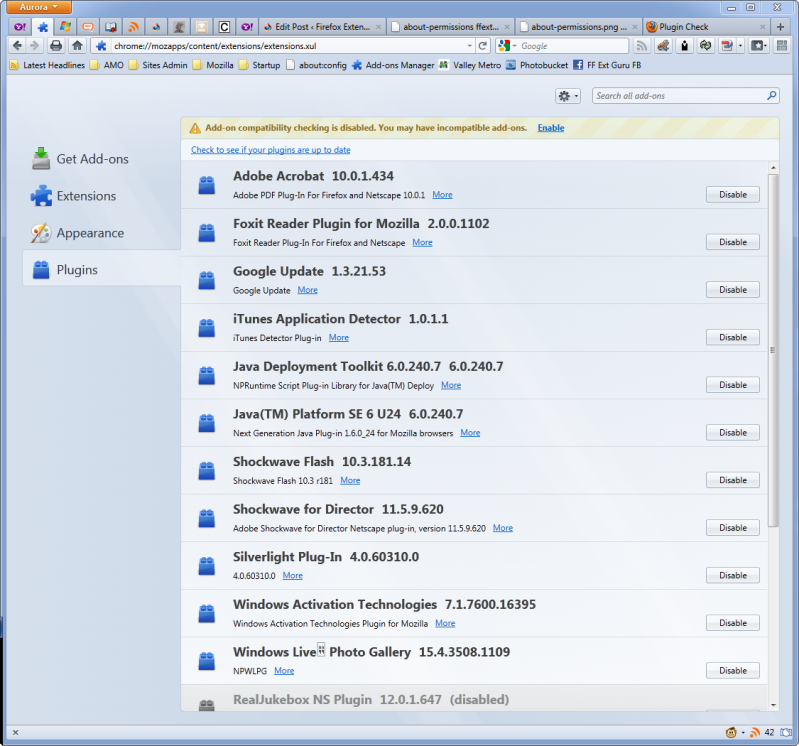 Firefox 6 is scheduled for release on August 16, 2011.