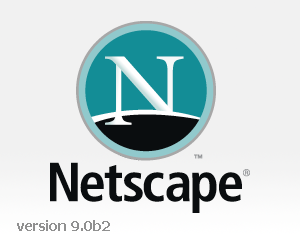 The next milestone in the Netscape 9.0 series, Beta 2 was release late last week. Netscape 9.0 is based off of Firefox 2.0.0.4 (Mozilla/5.0 (Windows; U; Windows NT 5.1; en-US; rv:1.8.1.5pre) Gecko/20070710 Firefox/2.0.0.4 Navigator/9.0b2).
I have used Netscape 8 in the past and had found it to be very unstable, so I was not sure what to expect with Netscape 9. I played with it for a couple hours this morning and much to my surprise it was very stable (never even crashed 🙁 ), even on Delphi Forums where some ads would cause Netscape 8 to crash.
Being Netscape 9 is built off Firefox 2.0, it has many of the features you have to come expect with Firefox 2:
Undo Close Tab
Session Restore
Inline Spell Checking
Search Engine Manager
Add-Ons Manager (most Fx 2 extensions work in Netscape 9
However, there is one big thing about Netscape 9 that really sets it apart from Firefox 2: Close Tab Buttons. Kudos to the Netscape developers for acknowledging the frustrations experienced by many Firefox 2 users when it comes to the close tab buttons. Unlike Firefox 2, Netscape 9 will only place the close tab button the active tab by default. I checked the settings in about:config for the browser.tabs.closeButtons preference and it is set to '0' (active tab only) by default. However, like Firefox 2 there is still not a preference setting so the only way to change this is via about:config.
I mentioned earlier Netscape 9 allows you to use most Firefox 2 extensions. From the Netscape Extensions Page:
The largest repository for browser addons is addons.mozilla.org. Most of the addons hosted there were built for official Mozilla® products, but because Netscape Navigator 9 is based on the latest Mozilla technologies, the extensions should work with Netscape Navigator as well. (If an extension is compatible with Firefox® 2, you will be able to install it in Navigator 9.) Themes must be explicitly designed for Netscape Navigator 9.
Further, any extension that works in Netscape 9 will work in Firefox 2. That makes sense given a Fx 2 extension will work in Netscape. I didn't really understand this since I was not aware of any extensions that were specifically developed for Netscape 9. However there was link to Netscape's profile on AMO which includes four Netscape based extensions.
News Source: Netscape Blog
Join the discussion on the Firefox Extension Guru's Forum