Last night I was notified the next 'major test' (mt) update was ready to download. This was the full 7 MB download, not just a small update so it took a little longer. But at least this update didn't cause my incompatible extensions to become incompatible again.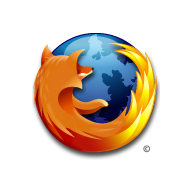 SAMPLE MAJOR UPDATE DETAILS
You are seeing something different because we are testing the "major update" functionality of Software Update. Please continue with the update in order to help us test this feature.
Accepting this major update should not cause any problems, but if you do experience any problems, please use bugzilla to report them.
If you click "Never", you can always manually update by using the "Check for Updates…" menu item under the "Help" menu.
Thank you for helping to test Software Update!
Also was presented with the same 'sample end user license agreement as I was when Bon Echo 2.0 mt1 Update was released. This is part of the new and improved 'update' system Mozilla is rolling out for Firefox. It will give users the option to 'opt-out' of being prompted to install major updates. There are still folks using the Firefox 1.0.X builds. More info can be found on CyberNet: Mozilla Prepares Automatic Updater For Firefox Users